Sally's Story
By DeAnn Judson, Intake Specialist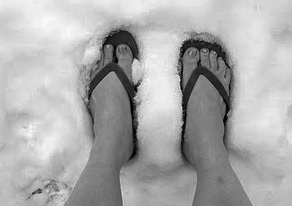 In recent week a young lady named Sally* was released from the Eau Claire county jail at 4:00 a.m. With winter in full force and only the clothes on her back and flip flops, she was certainly cold. After her unexpected release she realized she had no where to turn.
Sally decided to turn to the first place she knew she could get help, a bar. She knew she would be able to use a phone there to call her daughter in Minnesota; if she could sweet talk one of the bar patrons into it. After a few beers and a few other suggestions Sally walked away having no success with using the phone to possibly contact her daughter. She left crying and felt she had no where to turn. Sally started walking the streets and through her tears she looked up and saw a cross. Sally cried out to God and asked Him for help. She followed the cross because she knew it was a sign of help. She followed the cross to the doors of the Hope Gospel Mission Men's Shelter. It was there that she received a warm welcome and the ability to call her daughter. After having called her daughter to come and pick her up, the Men's Shelter staff called the Ruth House to see if we could help this young woman any further. The Ruth House staff picked Sally and brought her back to the Ruth House.
Sally was hungry and cold. After getting the appropriate clothing which included a coat, a pair of jeans, and shoes at the Bargain Center; Sally settled into a nice warm meal with staff members. After her meal, Sally expressed regret for having allowed a man to control her for so many years, causing her to do things she knew to be wrong. Understanding her co-dependency and her other addictions, Sally stated she was ready for some major life changes. She stated she needed to return to jail to finish out a sentence the judge had recently given her. Sally also realized she needed treatment and said she had two different centers picked out in Minnesota. Sally's main drive to move to Minnesota was to be closer to her daughter whom she was very close with.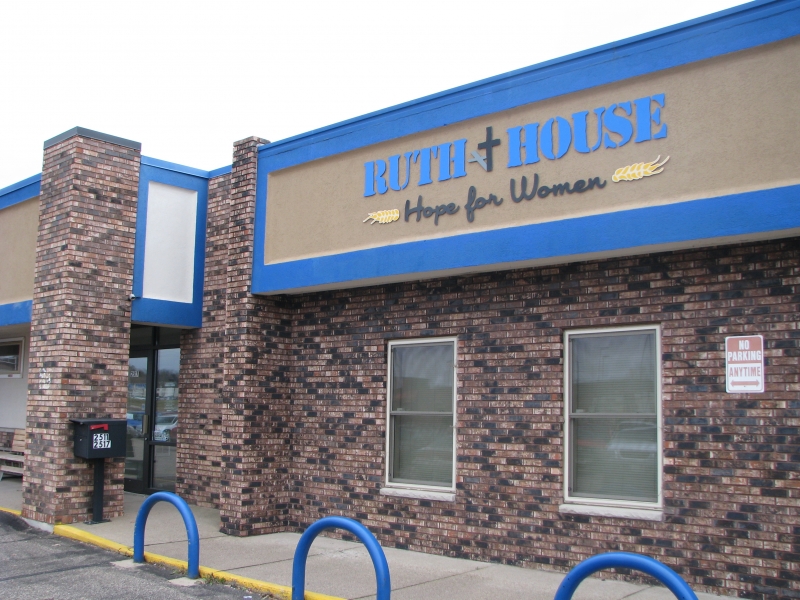 During the course of her conversation at the Ruth House, as Sally waited to have her daughter pick her up, Sally realized how much she had to offer to other ladies and was seriously considering going back to school to be an AODA counselor. Sally knew in her heart that everything really does work together for good, for those who love God.
In reading the handbook and other information, Sally realized she would like to refer other ladies to the Ruth House. Sally took brochures and bookmarks to mail to inmates at the Eau Claire County jail. Sally stated "no one knows you guys are here. People need to know you offer help like this." And she expressed "I am going to be your best advertisement." Fortunately, Sally knew how much God loved her; unlike so many of the women who grace our doors. After a prayer and a hug Sally left knowing that God was caring for her and directing her steps.
Sally found hope because of your faithful support! However, donations have dropped dramatically in the last few weeks. This is hurting our ability to do the work we need to do. Will you please provide a gift by February 28 to help provide hope to men and women? Your gift this month will be a great blessing to us and those who come to us for help. Thank you for your support. Please click here to give online.
Contact us at questions@hopegospemission.org with any questions or if you'd like a tour of our facilities.
*Name changed for privacy.