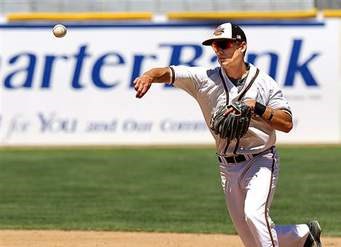 THRIVENT NIGHT AT THE EXPRESS!
Friday, August 4th
$5.00 TICKET PACKAGE
Ticket for the Game
$3 Food Voucher
Thrivent Cinch Bag or Rally Towel

6:00 p.m.
Pre-game Activities
Stop by the Hope Gospel Mission Table near the Thrivent Tent
7:05 p.m.
Game Starts
Hope Will Receive a Check Between Innings
To Get $5 Tickets, You Must Ask for the Thrivent Ticket Price
All Proceeds will be Divided between Hope Gospel Mission and Adult Special Olympics
HURRY! TICKETS ARE LIMITED!
Order Tickets from Eau Claire Express at (715) 839-7788 or at 102 Grand Avenue in Eau Claire.
Order online ($1.50 added fee per ticket) at eauclaireexpress.com