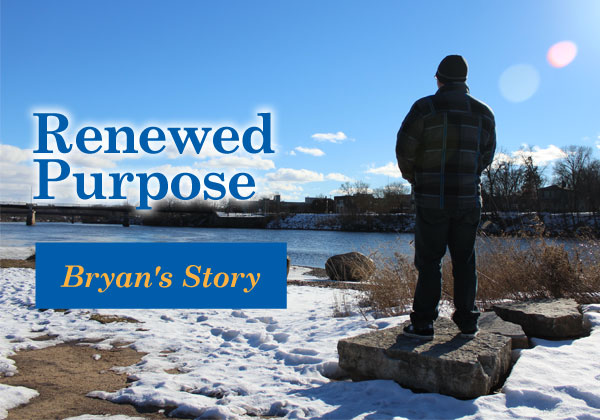 I had a great childhood. I grew up in Northern New Jersey about an hour from New York City in a small lake community. I was raised Catholic. Got all A's and B's in school. Played lacrosse and football. At some point in high school I started hanging out with kids that drank and smoked pot occasionally. I was still able to maintain good grades so nobody knew I was experimenting with drugs and alcohol.
They expected a lot out of me. My mom always says that up until high school I was the perfect child. I didn't cry, I always did what I was told, I didn't get into trouble. I never got grounded. When I reached high school I wanted to do my own thing. Meet people. Explore what life is about. I saw that my friends had almost no restrictions. I thought my life should be like that. It led to the point where anytime my parents tried to reign me in I would push away.
I graduated, went to a county college then on to Drew University in New Jersey. I graduated with a degree in biology with double minors in environmental science and biochemistry. I wanted to work for the EPA or the Department of Environmental Protection. But I started working for a private contractor and ended up hating it. I thought I was going to be doing something great. I was helping people doing horrible things to the environment to get out of trouble. The opposite of what I'd wanted.
I was partying way too much. I developed a drug problem throughout my twenties. You name it, I took it, all the way up to heroin. Went to a couple detoxes and short rehabs but nothing ever stuck. In 2011 I was locked up for a year. That was a wake up call and I've managed to keep my drug problem in check since then.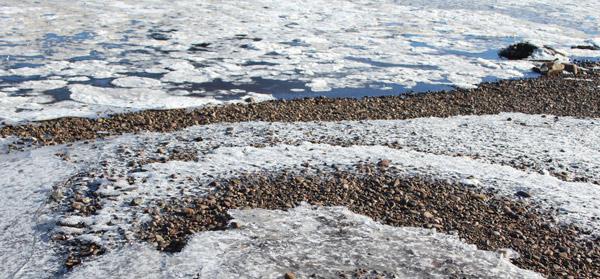 When I got out I moved to North Carolina to be closer to family. I got a job bartending and managing a country club. I was going out on the weekends and partying and drinking a lot. I wasn't doing anything with my life. I wasn't going to church. Wasn't involved spiritually at all. My entire life was based around my weekends. After a while I got burned out.
My best friend Danielle had moved to this area a long time ago. I decided to come out here to Eau Claire in 2015 to get a fresh start. When I arrived, I wasn't working and got involved in partying again. After a while that's all I knew. I was waking up with the expectation of going to the bar as soon as I could and staying as long as I could. It was almost worse than the drugs because there were five liquor stores within two miles of the house, making it easily available.
I ended up getting two OWIs within a two week period. My family was fed up with it. My best friend called me out. I had tried going to detox once or twice but it didn't stick. I would be sober for a couple days or weeks only to eventually go back out.
Danielle knew someone who was affiliated with the Mission and was the first one to tell me about it. Over a month's time I heard about it from two or three other people. My parents and brother all agreed that maybe God could do what others couldn't.
At that point I was willing to try whatever. I came in hopeful. That was July of 2016. At first it was pretty hard to get used to. There are a lot of rules and restrictions. I wasn't used to not having my phone, not being able to watch the movies or listen to the music I wanted. I was reading a book and was told I couldn't have it because of the subject matter. That was shocking. After they explained it to me I understood it.
But they make you feel welcome. The guys I met who were in the program were role models. I thought that if they could do this program to become the men they were, maybe this could work. Andrew (former resident who completed the program) definitely helped me out a lot. He was encouraging.
Not many people have the opportunity to take a year out of their life to make themselves a better person.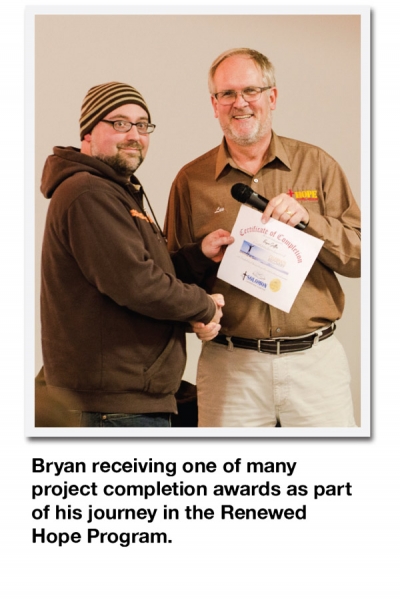 I now have a great relationship with my family. My parents and brother will be visiting when I complete the program. They had been really disappointed with what I had been doing with my life. Now my mom tells me all the time that she's incredibly proud. Nobody expected me to do anything to turn my life around.
I didn't think there were places like this where Christians did work. I grew up Catholic and saw all the good that the church did with hospitals, clinics and other charities. But as far as having a business where the funds go directly to help people become better... I didn't think that existed. And all the people who work here; I know that they can't be making a ton of money. They have to be here for some reason and most of them are here because they want to do good. In my life I saw all around me how money was treated as god. It's encouraging to see that people still have their priorities correct.
To someone thinking about coming into the Mission or behind me in the program I would say just give it a chance. Even if you're not sure why you're here or if you're not here for the right reason. Maybe you'll get the right reason. I didn't come in expecting to be here like this. I was just hoping something would change. In the first month or two, not a whole lot changed. I was really frustrated. Somewhere around the two to three month mark I started feeling different. Stuff that I used to feel a certain way about, I just didn't feel that way anymore. I don't have any other explanation other than God working in my life. I've tried programs, NA, AA, everything and nothing worked. I don't want to live like that anymore.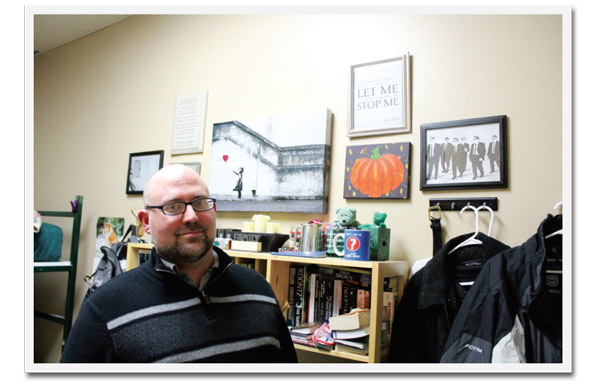 I'm looking forward to getting on and doing something with my life. I'm tired of not doing anything that matters. I feel like I was built for something more than what I've accomplished. Being where I am now I feel like I actually have a chance to do that. I'm thinking about going back to school to become a counselor. I've been in some pretty bad places and feel like I could help others through theirs.
The two people that helped me the most were overnight supervisor Michael Weise and resident adviser Don Beck. I don't feel like being a Christian will ever come naturally to me. It's going to be one of those things I have to fight for. They give me the encouragement that this is the same for them; that they are constantly fighting to do the right thing, the Christian thing.
In the other programs I tried I never felt before like I was becoming a better person.
It's kind of strange. I don't know how else to explain it other than God working in my life. I can feel that I'm becoming better. That I'm becoming who I want to be.
Thank you for your financial and prayer support that help men and women like Bryan rebuild their lives.
Your gifts are needed to help men and women like Bryan. Click here to learn more about how to make a secure online gift.
To view our volunteer opportunities, click here.
To schedule a tour, please get in touch with us here or call 715-552-5566 extension 1300.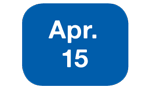 Easter Community Dinner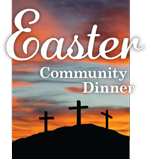 Saturday April 15th, 5:00 pm to 7:00 pm, 8 South Farwell Street, Eau Claire
Join us for a delicious home-cooked meal as we celebrate the resurrection of Jesus Christ together.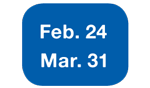 Celebration Dinners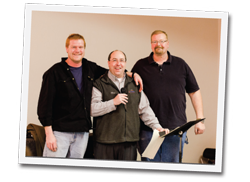 See your gifts and prayers in action! Join us for an evening of excitement and joy as our residents receive recognition for their work in the program. Free, delicious meal provided.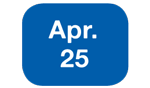 Hope Connection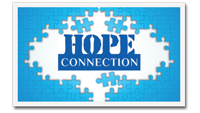 Tuesday, April 25th, 12:00 pm and 6:00 pm; Hope Gospel Mission Bargain Center Conference Room.
Join us for a light meal and connect with Hope Gospel Mission representatives and hear resident stories. Capture the vision of the Mission and learn how you can use your time, talent and treasure to make a difference. RSVP by calling 715-552-5566 ext. 1303.


Full-Time Bargain Center Truck Driver
Responsible for daily operations related to pick up and delivery of items coming to and going out of the Bargain Center.
Part-Time Overnight Supervisor, Ruth House
Maintain a safe home environment and provide hospitality to residents in their home.
Part-Time Resident Advisor, House of Hope
Maintain a safe home environment and provide hospitality to residents in their home.
To learn more and apply, visit and apply online by clicking here.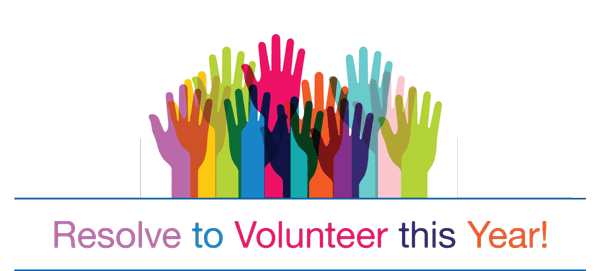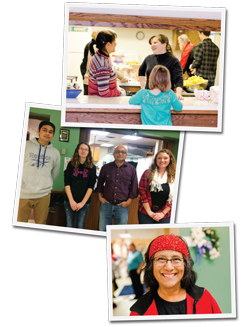 There are plenty of opportunities for you to volunteer and make a difference this new year. Come to Hope Gospel Mission and bless the men and women with your time and talent.
Immediate Volunteer Opportunities:
Cooking at the Ruth House
Cooking at the House of Hope
Mid-day Shuttle Driver
For more information about these and other opportunities, please contact Gloria Godchaux at 715-491-0905.


Hope Gospel Mission has been serving the homeless, hurting, and addicted in the Chippewa Valley and western Wisconsin for 18 years. We thank you and the many concerned community members who have been a part of this important work. We invite you to continue your partnership with us by including Hope Gospel Mission in your estate planning and having a vital part in rescuing, rebuilding, and renewing men and women who need our help now and in the future! Talk to your financial planner or estate planning attorney to learn how you can leave a lasting legacy through a gift to Hope Gospel Mission.


Thank you to the following for your support:
The Andersen Corporate Foundation
Arnold & Lois Domer Foundation
Thrivent Financial®
Wells Fargo Foundation


Thrivent Financial is a faith-based, not-for-profit Fortune 500 financial services organization with 2.5 million members. Members can direct funds to Hope Gospel Mission through Thrivent Choice Dollars. For more information or to direct your Choice Dollars, contact your Thrivent Financial Representative, click here or call 1-800-THRIVENT.

Please drop off any items on this list at 8 South Farwell Street in Eau Claire at any time. Thank you!
Men's & Women's
Socks, New
Men's & Women's underwear, New
Twin Sheets, Long (80-inch)
Cough drops
Razors
Deodorant
Postage Stamps
Feminine hygiene products
Bath towels
Shower shoes
Blankets
Coats
Hats
Gloves


Persons being honored are listed first.
Angnes and Francis Oleson, Alan Oleson

Arlo Little, Rodney and Sandra Gibbs

Arnold Anderson, Carol Anderson

Aunt Helen, Paul and Carol Kellner

Beatrice Schubert, Jean or Linda Mysliwiec

Ben Palmer, Heather C. Collier

Blanche, Rodney or Ellen Maukstad

Bridget Quimby, Gregory and Dorothy Plantz

Bruce C Atkins, Ellen Atkins

Buck Kistner, Shirley Kistner

Carol Kinney, John Kinney

Chad Corbin, Susan Corbin

Christopher J. Wood, Barbara Thomas

David W. Landgraf, Laurie Landgraf

Dean C Peterson, Avery and Linda Burton

Deborah Konkel, Carolyn Hathaway

Dennis Halverson, Strum, Mr. and Mrs. Howard Hanson

DeWaine J Lindsley, Eunice M Glover

Dorothy Walters, John Walters

Edwin Buskavitz, Eleanor Walter

Elice Seebandt, Herman Seebandt and Pat Acheson

Ervin Purdeu, Ann Purdeu

Family, Mary Spies

Father Edmund Klemik, Mr & Mrs Donald Beier

Francis & DeWayne Lee and my husband, Lowell, a veteran, Sandy K. Sommerfeldt

Genevieve Moore, Merlin Moore

Gordon Hetzel, Mary Hetzel

Gordon Hillestad, Gary Hillestad

Gordon Hong, Sr, Angie Hong

Helen E Matson, Glenn C Matson

Homeless, Catherine A Maloney

Homeless, Robert Hanford

Husband Don Purnell, Ramona Purnell

In memory of Rodrick Jacobson, David Jacobson

James Pehler, Paul and Carol Kellner

Jesus Christ, Geraldine Roccaforte

Jim Coleman, Neil Hemenway

Joe Darnell, Anna Darnell

John Harter, Karen Harter

Joseph Korger and Nancy Korger, Gary Korger

Joyce Larson and Pastor Lewis Thompson, Mr. and Mrs. Vern Larson

Julie Kastel, Muriel Shervey

Kathy Grimm, the cookie lady, Todd and Stephanie Lundquist

Kirk Welsh, John and Diane Welsh

Larry Bullard, LaVon Bullard

Lillian Hainstock, Dale and Janice Albricht

LLoyd, Pamela Arntson

Maddie and Justin, Cindy Enger

Mark Halmar, Beverly Halmar

Marquerite Peg Simpson, B. C. and H. Kees

Mary B Asplund, Coon's Pump & Machine Works

Mike Stangl, Premier Drywall LLC

My husband, Ned, Ned and Eunice Muenzberg

My Mom and Dad, Bernice Bryn

My Mom and Dad, Pamela A Dachel

Our granddaughter, Maddie Ann, Cindy Enger

Our Parents, Clyde and Marian Shipman

Paul Freeburg, Alfred and Janelle Freeburg

Paul M Neuville, Burton L Barnard

Paul M Neuville, Jeatran & Associates, Inc

Paul M Neuville, Joel and Linda Gaertner

Paul M Neuville, Jeatran & Associates, Inc

Paul M Neuville, Susan M Johnston

Paul M Neuville, Alice M Bayerl

Paul M Neuville, Paul or Linda Neuville

Priscilla W. Wheelock, My dear Mom, Frank and Deborah Cornett

Ralph Geddes, Andrew and Hannah Brown

Raymond H Brovold, III, Michael and Arlene Lee

Richard Bilse, Pat Bilse

Rodney Eiseth, Frances and Violet Eiseth

Shirley Sivertson, Robyn Sivertson

Stephen J Brantner, Bernard Brantner

Thelma A Jewell, Thomas & Kathi Jewell

Valentine Suchla, Sherry Weber

Victor Ursin, Martin Ursin

Wilfred G. Burlingame, LaVonne Burlingame

Yvonne Herpst, John Herpst