Mother's Day was just a few days ago, making me think again of the blessing it is to be the mom to six beautiful children. Our youngest four were adopted from Haiti. It was quite a journey getting them here! But my husband John Polzin and I learned early on: if God calls you to it, he'll get you through it. So here we are, two years later, with our family united, safe, and thriving.
I shudder to think of what would have happened to our children had John and I not taken God's prompting on our lives seriously.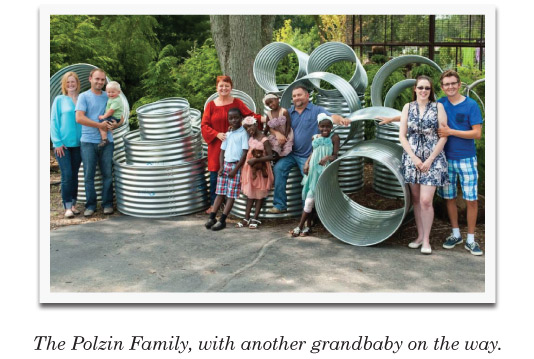 We could have given many valid excuses as to why we were not ready to adopt. We had already raised two children who were now settling into adulthood. We were involved in very big business projects. And we were already in our fifties! Surely we wouldn't have the energy for it!
But God was bigger than all of our excuses put together. And I am glad he's led us through this long, long journey to a united family.
God may not ask you to adopt, like he did our family. But God calls us to follow his example of compassion and caring for those who are considered the least important: the poor, the rejected, the homeless, the alienated, and men and women struggling with addictive behaviors.
Although you and I are enjoying warmer weather, there are many, many cold, aching hearts in this area. Too many people are seeing their lives being pulled apart by meth, or drinking, or prescription drug abuse. In 2013 alone, drug overdose deaths were greater than "motor vehicle crashes, suicide, breast cancer, colon cancer, firearms, influenza, or HIV*." That's just those who died! Imagine all of the families who have a loved one they know who is on heroin or drinking themselves to death.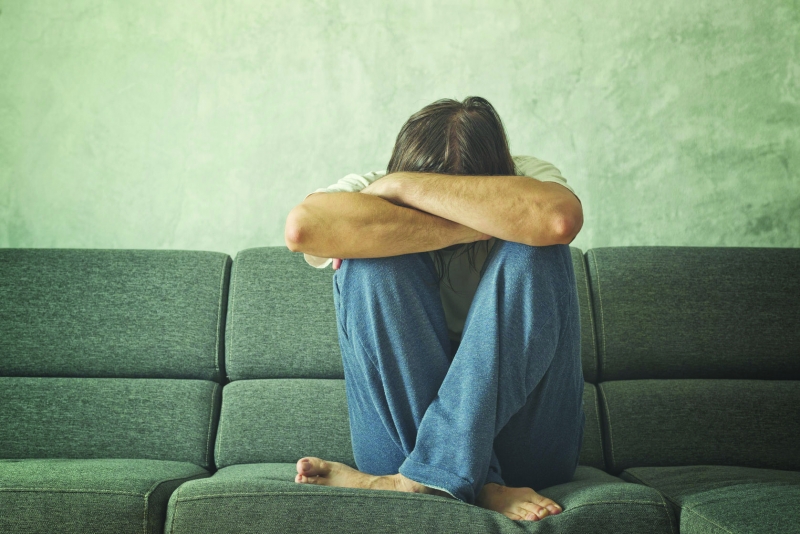 Hundreds and thousands of men, women, and children affected by addiction are all around us. They're neighbors, friends, church goers, and family members. The problem is real and it's right here in our neighborhoods.
I'm writing to you because this month you and I have a tremendous opportunity to make a difference in their lives. Several individuals in our community have offered to match every donation dollar for dollar. That means if you send in $25, the Mission will receive $50. If you send in $50, the Mission will receive $100. How great is that?
Thanks to your gifts, Hope Gospel Mission can help individuals struggling with addictions, homelessness and other problems so they can recover to be whole and healthy. We can't do this alone, so I ask: will you make a gift today?
Your gift is needed. Your gift will make an impact in the life of a person without hope. I encourage you to come for a tour to see firsthand the effects of your support (give me and my staff a call at 715-552-5566 to set up a tour).
There is hope for the hurting among us! I've seen so many people with broken lives come through our homes and have seen their lives completely renewed.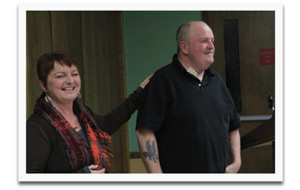 Your gift makes this possible.
I'm thankful that my husband and I didn't ignore the calling on our lives to adopt our four precious children. We see now that if we had ignored God's prompting, we would have been giving up one of the biggest blessings in our lives.
Thank you for supporting the hurting and lost here in our community along with me and all of us here at Hope Gospel Mission.



Sandi Polzin
Executive Director
PS: Need prayer? We'd love to pray for you! Just write your request in the comment box when you make a gift online. If you ever have questions, would like a tour of our facilities, or just want to talk, I invite you to email me and my staff at questions@hopegospelmission.org or call 715-552-5566.