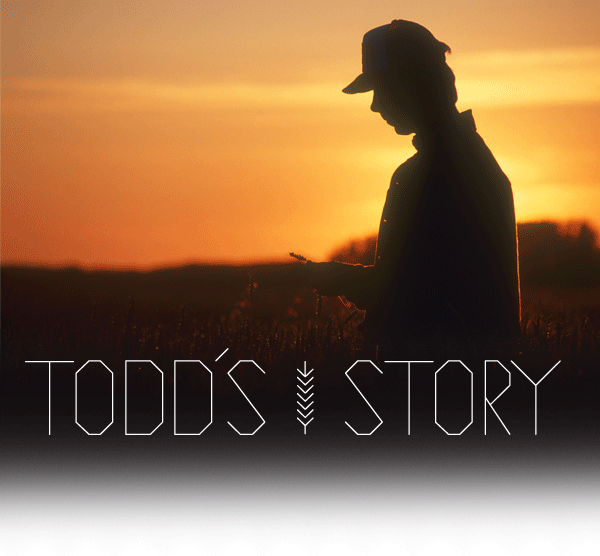 Todd's name and photo changed for privacy reasons.
I was born in Libertyville, Illinois and grew up in Gurnee until I was eleven. My parents decided to move back to Northern Wisconsin where they had grown up so we moved to Rice Lake. It was hard to leave the friends that I had.
When I got to Wisconsin, the person who disliked me the most at first ended up becoming my best friend. His name was Gerald. He lived on a farm and I spent many weekends at his house. One day Gerald brought some Boone's Farm wine to school which we drank over lunch. That was my first experience with alcohol and would not be the last.
At the age of 12, one of my sister's friends gave us a ride to the Foursquare Church in Barron and this is where I gave my life to Jesus. I went with my aunt Sylvia and another family on Wednesdays and Sundays. I had one very close friend in that church. We remained close through the years. He passed away from drugs and alcohol in the fall of 2014.
That family later moved to Minnesota. My parents were not churchgoers at that time and after Paul and his family moved I fell away from the church. I started spending most of my weekends and a good share of the summers at Gerald's house working on the farm. We worked hard and on the weekends Gerald's older siblings provided us with alcohol. For a while my drinking was limited to weekends only. Then I started smoking about the time we got into high school and my drinking picked up considerably. Both of my parents worked and it was easy to get away with skipping school, so I did a lot. At about the age of fifteen I tried pot for the first time. Despite all this, I managed to graduate high school and joined the Marine Corps.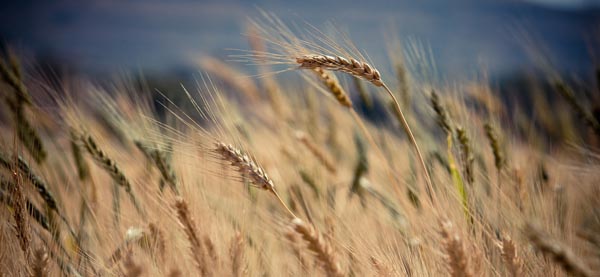 When I went into the Marines I was engaged to be married to my high school sweetheart but that did not work out. After the Marine Corps I moved to Grand Junction, Colorado and lived there for about a year. I moved back to Rice Lake.
I was a somewhat lost and frustrated soul that liked to drink, do cocaine, and do speed. My brother was buying the pool hall that I had hung out in all through high school. I ran it for him and had an apartment downstairs. I started running in the bars and hustling pool.
I met my first wife and she got pregnant so we got married. We had a little girl named Nicole. Sadly, the marriage did not work out. She met another man and I allowed him to adopt her because I believed at the time it was best for her. Shortly after that I met my second wife and we rented a place in the country together. She worked at a department store and I painted and roofed houses. Not too long afterwards a close friend became very ill. This friend happened to sell drugs and owed his dealer a substantial amount of money. This dealer threatened to come and take some of his possessions, so I made a deal with the dealer to sell pot for him to repay my friend's debts. After repaying the debt I had come to realize that I could make some pretty good money continuing this arrangement, so I did.
I continued working and dealing for about two years. I got married and about a year later we had our first child. After Ashley was born I got a real job with Jenni-O operating one of their breeder farms. I moved from job to job until I ended up with a job driving truck for a propane company. At this point Kathleen and I had been married for ten years and had had a son named Daniel as well.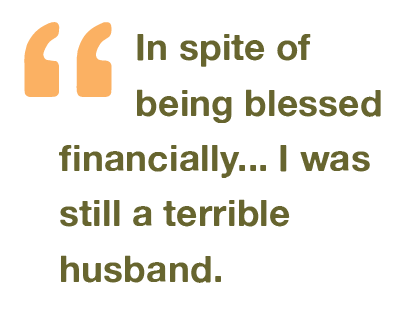 I was a terrible husband. Kathleen eventually left me. Our divorce was pretty amicable and the children would spend one week at my house and the next at hers. My son was five and our divorce devastated him for quite a while. God allowed me to be able to continue to send our children to Growing Lights Christian Academy and provided my loving sister as a babysitter. I became active in the church again, the same Foursquare church where I had accepted Jesus into my heart so many years ago. I had been going to different churches along the way but this one always felt like home.
I am not sure how long I was divorced before I met a woman named Kathy. I wanted to marry her so I prayed for the first time and asked God what he thought. God said no. I married her anyway. That was by far the worst decision I ever made.
Kathy and I had a son named Adam. In spite of being blessed financially and in many other ways by God, I was still a terrible husband. By the grace of God I must not have been all that bad of a father to my children because they are all doing alright and still love their Dad.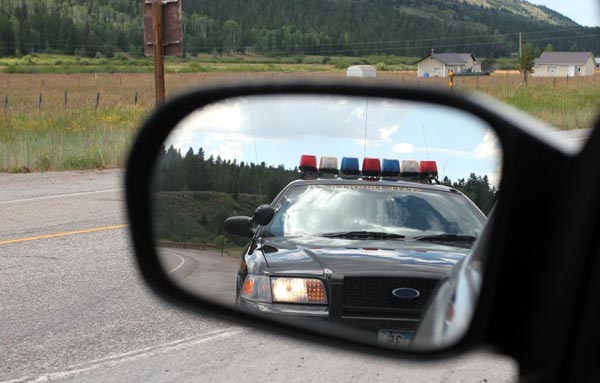 After about nine years of marriage I was ticketed for an OWI. Being a truck driver where this would affect my job, I listened to what other people told me and was not forthright with my employer, even though I knew in my heart being upfront with them was the right thing to do. I lost my job of fourteen years.
When I lost that job it sent me into a downward spiral for years. Kathy and I got divorced I lost my house and everything but my truck. I went to Teen Challenge for a short time. When I got back from there God provided another good job. I got caught drinking at work and by the grace of God went to treatment and kept my job. I later put myself in treatment in the hopes of keeping my job. However, my drinking finally caught up to me at work and I was fired.
I started looking to find the solution to my problem and purpose for my life. I went to a mission in Michigan and I stayed there for eight months. I had a great experience there and learned a lot about God, but when it was time to stay on there or come home I chose to come back and go to work. I got a job working for a friend of my sister's driving truck. After driving for him for a while it became apparent to me that I could not physically drive anymore as I was in constant pain. Having no insurance, I drank to ease the pain and finally came to the point where I decided that if this was what living was going to be like that I would just drink myself to death. But God had other plans and had my boss bring me to the great people at L.E. Phillips. They kept me alive and my boss called and got me set up to come to Hope Gospel.
When I first got here the road that I traveled was pretty rough and I got pretty discouraged but God was not letting go. I had heard about Hope Gospel on the radio and thought more than once that I should come here. Now I am! The counselors at SLC have helped me slow down and wait on the Lord, and encouraged me to start a prayer journal, which is the best spiritual discipline I have ever had. The staff and all the people at the Bargain Center and the House of Hope are all very encouraging and helpful, and I thank the Lord for each of them. I have recently been blessed by the Lord with a mentor and a life group both of which I am excited to build relationships with. The Wesleyan church that I am a part of has been very supportive, providing rides for us and fellowship.
If I had left L. E. Phillips and went into a thirty day program I believe that I would have found myself in worse shape than I started. I am thankful for all the people that have provided this time for me to develop a sound plan of action for the future. This would include the people who provide financial support, volunteers, staff, and employees.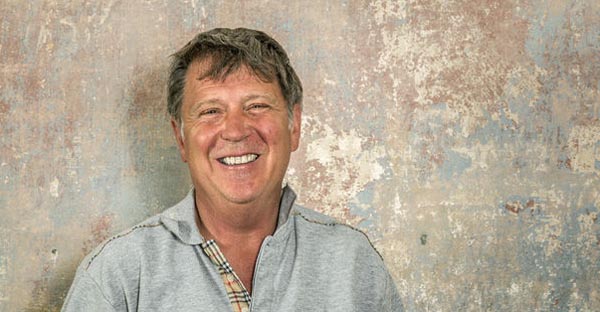 After I have completed the program here at Hope Gospel I am looking forward to spending time with my family, especially my new granddaughter. I have plans also to try and move to Arizona and some warmer weather. We will see where the Lord leads but those are my desires
Hope Gospel Mission exists because of generous donors like you – regular people who join us in rescuing, rebuilding, and renewing lives in our community. Here are three ways you can donate. We also covet your prayers!
Donate by mail. Send a check to Hope Gospel Mission, PO Box 1127, Eau Claire Wisconsin 54702. Any amount helps!
Donate online. Click here to make a secure online gift with your credit card.
Donate by phone. Call 715-552-5566 #1302 M-F from 10:00 am to 5:00 PM and we will help you make a credit card donation over the phone.


On Saturday, March 26, we held our annual Easter dinner at our House of Hope men's facility which was free and open to everyone in our community. We served 317 meals which included dine in, take out, and delivery of meals to shut-ins. We would like to thank everyone who attended this event and especially the donors and volunteers who helped make this happen.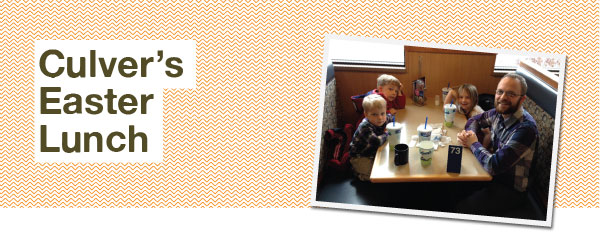 Culver's on Golf Road hosted their annual Easter Sunday lunch to bless the community and to support the work of The Salvation Army and Hope Gospel Mission. The staff and volunteers at Culver's served 388 lunch meals during the two hour lunch. Donations from the guests were divided between the two local ministries. Thank you to Jeremiah, April, Luke, your staff, family and volunteers for your example in serving our community.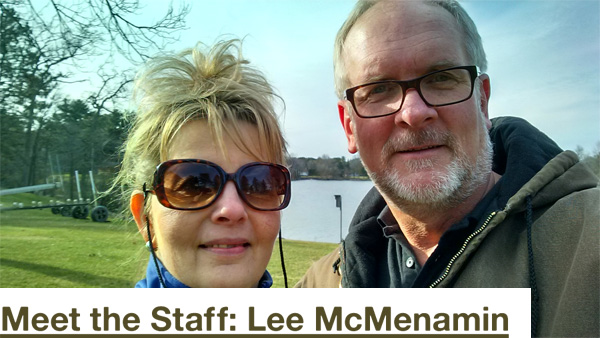 Lee is a Renewal Counselor that serves our residents at Hope Gospel Mission (HGM). Lee came to the Mission with a wealth of life experience. He served our country in the U.S. Coast Guard for four years in active duty and six as a reservist. Lee served the state of Wisconsin for 25 years in the State Patrol as trooper in Chippewa and Dunn counties, then as an instructor at the State Patrol Academy. He was promoted to the rank of Lieutenant and served as the Chief of Personnel at the Patrol's Central Headquarters in Madison and later was Deputy Commander of State Patrol District Seven and then the Captain/ Commander of District Seven, and completed his service as the Regional Commander of the Southwest Region in Tomah and Madison.
Lee has degrees in theology and in AODA (Alcohol and other Drugs of Abuse). Before coming to HGM, Lee worked as an addiction counselor for Lutheran Social Services in Eau Claire and HSHS St. Joseph's Hospital in Chippewa Falls.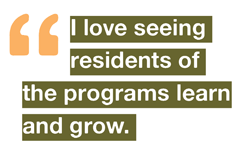 Lee says what drew him to HGM was "for years I have followed the growth and success of HGM. As an addiction counselor I have come to believe that the greatest chance for a successful recovery from the disease of addiction comes through a Christ-centered recovery program. When I was offered a chance to work with this great team I felt honored and privileged and knew it was God's calling for me to be here."
Regarding what he likes and what motivates him and how HGM ministers to him, he said, "I love seeing residents of the program learn and grow. Without apology this is a Christ-centered, Christ serving ministry. The mission serves its' residents in all facets of their lives. The mission works with each resident in an individual way to assure that they are prepared for life after their stay here. They leave prepared to meet life's challenges; the mission offers guidance in not only spiritual matters but financial matters, personal health, fitness, and vocational readiness. As I face the challenges of this position I am constantly reminded that there is POWER in prayer. I have been motivated to pray with and for the residents that I have been blessed to meet.
Lee is married to Mona and they have three adult children: Wendy, Merisa, and Justin. They are all married. Lee and Mona have 10 grandchildren ranging in age from three months to a senior in High School. Lee says "Our happiest times are when we are all together. I guess you could say my hobby is anything that involves Mona, my children, and grandchildren."


Churches provide spiritual care and mentors, make referrals, display our literature, and donate tangible items and financially.
Sacred Heart Hospital
Mayo Clinic Health System
St Joseph's Hospital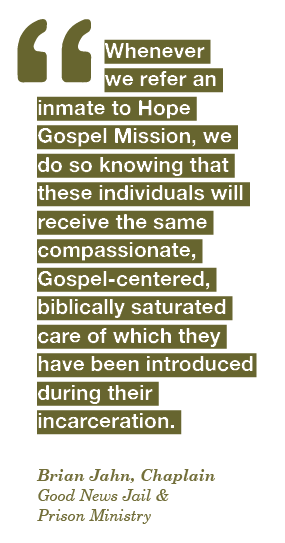 Chippewa Valley Free Clinic
L.E. Phillips of Chippewa Falls
Chippewa County Jail
Dunn County Jail
Eau Claire County Jail
Eau Claire Police Department
Beacon House
Bolton Refuge House
Catholic Charities
Lutheran Social Services
Salvation Army
Sojourner House
Western Dairyland
Community Table
Feed My People
St. Francis Food Pantry
Inn Towne
Restaurants, funeral homes, schools and churches donate food to us.
Department of Human Services
Chippewa Valley Technical College
Fahrman Center


Want to see how we help the homeless and how your gifts are making an impact? Rob would love to give you a tour! Give him a call at 715-552-5566 #1303 or email him at robg@hopegospelmission.org.


"I want to commend you on your service to the community. In early January, a young man came into our church in downtown Chippewa Falls around 9:30 and said he wanted to get to Hope Gospel Mission in Eau Claire, he had an 11:00 check-in time. He had just completed 8 months in jail, he had no contacts in the area, and no money in his pocket, no car, but he needed to be in Eau Claire by 11:00. I'm the janitor at the church, I told the minister I would be gone for an hour, and I drove him to Hope Gospel. That young man was so desperate. He didn't ask for food, clothing, shelter, money, none of the basic human needs. He was not living from day to day, he was surviving from hour to hour. Thank You Hope Gospel Mission for being the safety net for people like that young man. God Bless you, keep up the good work."

Thank you to the following for your support:
Walmart Chippewa Falls
Thrivent Financial®
Schmoldt Law Office


Are you a member of Thrivent Financial? Learn about Thrivent Choice Dollars & how you can donate to Hope Gospel Mission when you visit this link.

Please drop off any items on this list at 8 South Farwell Street in Eau Claire at any time. Thank you!
Food
Milk
Butter
Pork (ham, bacon, pork roasts, chops, ground pork), etc
Eggs
Lunch meat
Sliced cheese
Non-food items
Shampoo
Deodorant, non-scented
Ibuprofen
Men's socks, sizes 8-12
Women's socks, all sizes
Men's underwear, sizes LG-XL
Women's underwear, all sizes
Razors for men and women
Hair conditioner
Calcium Glucosamine with chondroitin
Sheet sets for single beds (twin size)
Towels/wash cloths


Persons being honored are listed first.
| | | |
| --- | --- | --- |
| All who support Hope Gospel Mission, Elaine Goebel | Raymond Anderson (2), Carol Reinecke | David Bauwens, William or Nancy Bauwens |
| Justin Biesecker (3), Wayne and Susan Seichter | Lillian Bronstad, Ideen C. Parks | Donald and Kevin Cook, Ann Cook |
| David and Jerome Gugel, Karen S. Gugel | Ryan Grorud, Donald J. Grorud | Donna Hall (2), Robert Hall |
| William Hitzemann, Katrina Clary | Marven and Florence Holtz, Michael Holtz | Rodrick Jacobson, David Jacobson |
| Jesus Christ our Lord, Richard or Janet Lea | Jeff Johnson, Bill or Jennie Stewart | John A. Kirst, Jacquelyn M. McCune |
| Jan R. Kirst, Jacquelyn M. McCune | Shirley Krhin, Eugene Krhin | Willis Lande, Helen Lande |
| Jenson Merriam, Brian Merriam | My Dad, Raymond Nawrocki | Paul Schumacher, Barbara Schumacher |
| Pierre Pevan, Deborah Beecroft | Lorraine Shively, Cletus Shively | Dartline Sona, Nancy Hanson |
| Victor Ursin(2), Martin Ursin | Otto Ursin, Martin Ursin | Dick Given, Martin Ursin |
| Schuyler VanGorden, Eileen Van Gorden, Trustee | | Gloria Ziegler-Childs, Gail Urban |