It's almost Easter!
At this time of year my attention turns to the last days of Christ in his earthly ministry. I think of the great love he showed in choosing to endure the mocking, whipping, jeering, and spitting all the way up to the moment of his death on the cross.
He took our punishment for sin then broke death's curse forever through his resurrection. Because he lives, anyone who believes can have new life!
This is why we celebrate the Easter season here at Hope Gospel Mission. And because we have this new life, we want to share our lives with those who need help, like Patrick.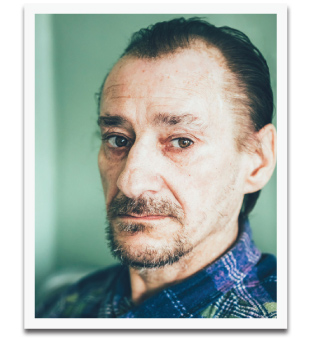 Patrick arrived at our door with just $13 to his name. He had grown up with learning problems that had stuck with him as an adult. He could still only read at a 5th grade level. He struggled with low self esteem and told us how he wanted to be free from his addictions, which included drinking, smoking, working too much, and pornography. He was ready for a long-term program like ours to help him be free.
His face brightened up when we told him that he wouldn't be judged for his past mistakes...
Patrick was ready for our long-term Renewed Hope Program, but did you know that we also offer a Short Stay Program?
Linda was a mom of young kids. She'd recently become free of her meth addiction. But her living situation had fallen through recently and she needed a place to get back on her feet temporarily while she found a job and a home for her and her children. That's when she was referred to our Ruth House and our Short Stay Program.
Your gifts are making a difference in Patrick and Linda's lives and many other men and women in similar situations.
When he entered the Mission, Patrick found the tools and community he needed to rebuild his life one day at a time. He's now closer to a job, housing, and freedom from addictions than he ever has been in his life.
As Linda gets the resources and help she needs in the Short Stay Program, she's excited about the future she has after the Ruth House. She looks forward to seeing her kids more and being a good mom again.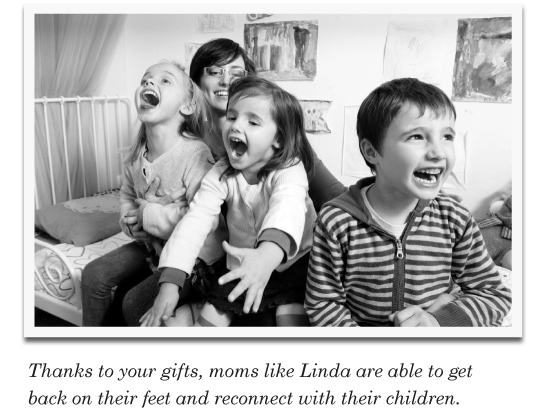 The gifts you send provide for all of the needs of our residents, such as food, bedding, toiletries, counseling, job training, computer training, and character development.
Thank you for the important role you have in giving life-saving and life-changing help to our residents.
We need your support to provide for the life-changing services our residents receive every day.
Will you share with us in serving the lonely, the hurting, the struggling this Easter season?
Your gift will go directly to helping our residents. We don't use any portion for salaries or administrative costs.
I look forward to your response!
Serving with you,



Sandi Polzin
Executive Director
P.S. We will host our annual, free, community Easter Dinner on Saturday, March 26th at our downtown location from 5:00 pm to 7:00 pm. Your gifts make this possible! You can learn more here.