This is the last night that Alexis will be sleeping on her friend's couch. Tomorrow night she'll be walking the streets and sleeping wherever she can during the day.
She hasn't been able to find a place to stay since she was kicked out of her apartment. She's been in and out of the houses of friends, friends of friends, and strangers for a few months. Landlords won't give her a chance due to her spotty credit and bad history with paying rent. She doesn't have her driver's license and struggles to keep low-paying part-time jobs.
But that's just the surface. If we could peel back the layers of bad credit and poor spending habits and questionable life choices we would see that she is hurting.
She's had a terrible childhood. She's been drinking since high school. She's had many men in her life, every one promising her something different. She carries her guilt with her wherever she goes. She's done it all and it has left her tired. Very tired.
She's ready for change…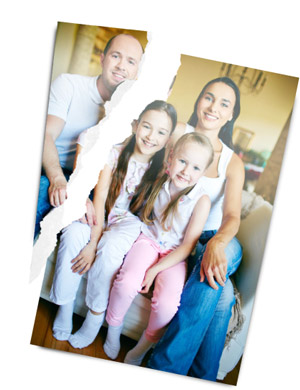 Kent was a self-made man. He had a successful business and was hailed as a job creator in the community. He and his wife had two beautiful children together. But he was hiding a crippling
gambling addiction.
Fast forward to five years later and now he's lost his family and his business. Everything he had has been gobbled up by his gambling.
Kent is at rock bottom. He's tired too. He wants a way out but is afraid he'll fall down again.
Alexis and Kent were not finding help, until someone told them about Hope Gospel Mission.
I am so thrilled that you are willing to partner with us to help individuals like Kent and Alexis rebuild their lives.
Thank you for seeing people in our community not by their past but for who they want to be.
Your gifts provide Alexis and Kent with all of their meals, restful nights of sleep, one-on-one addiction counseling, and job training. They'll be able to make sense of the mess of their lives through spiritual counseling. They'll be held accountable thanks to staff, volunteers, and other residents that make Hope a safe community. They'll learn how to budget their money. They'll learn how to break the addiction cycle. They'll even learn how to work on improving their character (the #1 trait employers look for according to our research).
Your gifts help give them dignity and hope for the future.
If you came on a tour, you'd see smiles on our residents' faces thanks to your gifts!
There is nowhere else in the Chippewa Valley (and much of Wisconsin) where someone can get what our residents receive here at Hope Gospel Mission.
Your gifts are providing meals, breaking addictions, reuniting families, and helping people find good jobs.
Thank you for providing a safe place for men and women to rebuild their lives.
Your gifts are needed.
From the bottom of my heart and the hearts of the men and women staying in our homes tonight,
thank you.
Serving with you,



Sandi Polzin
Executive Director
PS: Hope Gospel Mission does not receive government funding. Your support provides food, compassion, a listening ear, a warm bed… all of these and more to men and women who desire to change but can't do it on their own. This is our most financially difficult time of year. Your gift at this time will make a big difference.

PPS: Rob Gerber would love to give you a tour to show you how we are providing life-saving and life-changing help to men and women like Alexis and Kent. Please call him at 715-552-5566 #1303
to learn more.