Ray couldn't stand it anymore.
He tried to hide his drug, alcohol, and gambling addictions, but they only got worse over time. They were hurting his work, family, and friends. He wanted to start over but didn't know where to turn. His negative family and friends weren't supportive and offered no help to his situation. He wanted so much more for his life. He especially wanted more for his daughter.
Needing a fresh start for them both, Ray went on the internet to find somewhere – anywhere – far away that would offer a refuge until he could get back on his feet. He found Hope Gospel Mission's website and reached out to us. A couple days later, he left his hometown in southern Wisconsin on a bus headed to Eau Claire. He was both excited and nervous, but heartbroken over having to leave his daughter in the hands of her uncaring mother (Hope Gospel Mission currently does not have a family shelter, but it's one of our highest goals). His plan: make a new start in Eau Claire and bring his daughter home as soon as he could get established.
Have you ever known someone who was at the end of their rope like Ray? Can you imagine housing, feeding, clothing, and transporting them while they get the help they desperately need?
It's for men and women like Ray that Hope Gospel Mission exists. It's also why your support is so incredibly important and needed.
I'm writing you today to ask if you can give a gift in any amount to provide for the housing, food, and other essential needs of a resident like Ray in our homes this month.
Without the support of people like you, men and women who want to change their life would be without help every year. Families wouldn't be restored. Lives wouldn't be changed. I believe our community would be a much darker place.
But your support enables people who are at their lowest point – no matter where they're from or what they've done – to come through our doors and find rest, peace, and hope. Your support helps us keep the lights on and the doors open. More importantly, your support means people just like Ray are finding help in their greatest time of need.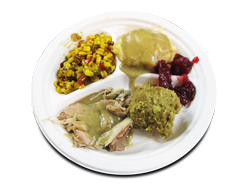 After Ray arrived, we met with him and listened to his needs. Then we set him up with his own bed and storage area. He received a towel, hygiene items, and a delicious dinner cooked by our kitchen volunteers. After a warm welcome from the other men in the home and our staff, he realized the first steps towards his new life had just begun.
Can I count on you to send in a donation to help men and women like Ray?
HGM is a local rescue mission. That means all donations stay in western Wisconsin. Your donation helps men and women from our region and other areas in Wisconsin rebuild their lives after years of abuse, addiction, or homelessness.
Plus, your donations go directly into our programs. No part of your gift is used for fundraising or administrative needs (including this letter!).
Please join me and be a part of the life-changing stories happening here at Hope Gospel Mission this summer. On Ray's behalf – and everyone else in our homes – thank you for your support.
Serving with you,