Steven has over 40 years of experience in many high-paid manufacturing jobs. He recently took a job in a small town in western Wisconsin where he was getting $23 an hour. Anyone looking at his life from the outside would have thought he was doing great.
But when Steven moved to the new town, he brought with him years of alcohol addiction, thousands of dollars of debt, and a big knot of anger in his gut.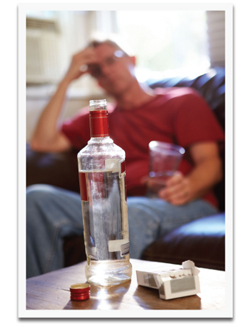 The new job wasn't as challenging as he thought it would be either. Steven's high expectations were shattered. He couldn't stand the idea of returning to his discouraging job day after day. The empty vodka bottles started piling up in his kitchen.
He soon lost his job because of his drinking. He also lost his car. Since he was in an unfamiliar town, he had nowhere to turn. After a bout in a local detox center, Steven found out about Hope Gospel Mission. He reached out to our staff for help.
Steve is just one of many men and women we've seen come through our homes in the last year who want a new start at life.
None of them ever expected to need help from Hope Gospel Mission. But we're here every day to help men and women who don't know where else to turn. We're able to do this thanks to your gifts!
I have some great news that I want to share with you. There are generous people in our community – people with caring hearts just like yours – who have stepped forward to match whatever amount you donate, dollar for dollar.
That means if you give $25, you'll actually be giving $50. If you give $50, you're really giving $100.
We can only keep this opportunity open for a short time. Will you make a gift right now?
Every dollar you donate goes straight into our programs. We don't take any out for administrative purposes or fundraising.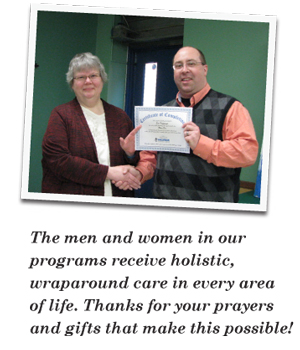 That means that when Steven was accepted into our program, he received a hot meal that your gifts provided him. He took a hot shower and slept in a warm bed that your gifts made possible. All of his needs were provided for thanks to your gifts. And he'll now have the opportunity to leave his addiction behind and reconnect with a loving God.
So just think of how much more good your gift can do when it gets matched dollar for dollar!
We stand beside the men and women in our programs. We listen to them, counsel them, and provide for their physical and spiritual needs. Will you stand beside us and help us with your donation that will be matched to double your impact?
Serving with you,