"Jesus didn't come to make bad people good. He came to make dead people live."
This quote, attributed to C.S. Lewis, is a good way to look at what's happening here at Hope Gospel Mission.
We aren't interested in putting rules around people to "make them better people." Any parent can tell you rules alone don't work in raising a child if you don't have a loving and trusting relationship. The child has to see for themselves the value of obeying the rules. Otherwise they throw them off as soon as they leave home.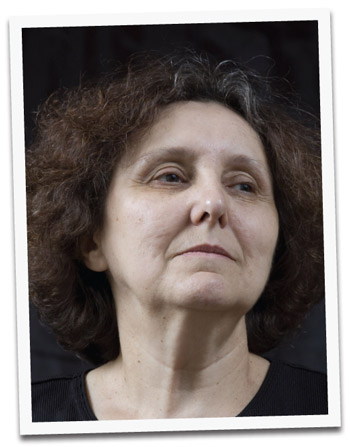 This is also true for the person working their way through our Renewed Hope Program. Here at Hope we set up a structured, secure environment for women and men to rebuild their lives, including reasonable rules to keep them safe and to establish healthy boundaries. But we also walk alongside them to guide them and counsel them and pray for them. That's because our rules won't make a person change on the inside – but the power of God will. At Hope we see God working powerfully through our caring staff, volunteers, and through your prayers and financial support.
Take Karen's story for example.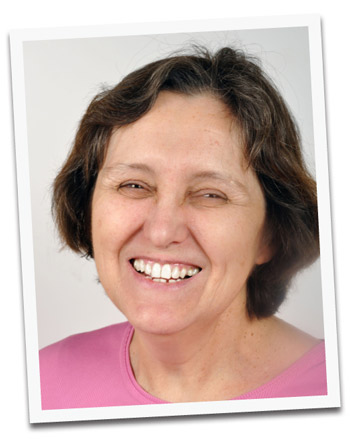 Karen will tell you she had a great childhood. She went through school just fine and got an associate's in accounting from the Chippewa Valley Technical College. She found a job but, after 31 years of feeling underappreciated, she quit. That was in February of last year. She says: "That was the biggest mistake. The next one was that I never actively pursued looking for any other employment. I guess I figured that after working 31 years, I deserved a little break. That little break got longer and longer and things were starting to get tight financially. I finally got evicted from my apartment. Then I came to the idea to pawn some things. Why didn't I think of this BEFORE I got evicted? So then I was in a motel for a couple of weeks. Then that money ran out. I stayed with my brother for a while. But I didn't really feel comfortable there because they were struggling too and to have another mouth to feed... I felt like I was a burden on them."
After a while of moving around, trying a different job for just one day, and struggling with a bad arthritic knee, she decided it was time to try Hope Gospel Mission. She met with DeAnn (our Intake Manager) and was accepted.
Karen says, "First thing I noticed about Hope is that everybody is very caring. They want to see you make it through."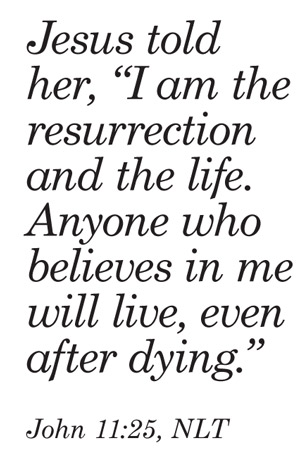 Karen went on to say, "I hope to graduate from the Renewed Hope Program. I've seen changes in myself already. This is definitely where I need to be to get my life back on track. I'm glad I came. It took me a while to come but I'm thinking that God knew I wasn't ready right away. Nobody pushed it. But it got to the point where something's gotta change."
Karen's changing for the better thanks to your support. Your donations and prayers help us provide a loving and Christ-centered community here at Hope.
In a few weeks, we'll be celebrating the resurrection of Jesus with our community at our Easter Dinner. My team is preparing for this important community meal and I ask for your support in these two areas:
Would you please pray for men and women who are thirsty for the "living water" to find Him through Hope Gospel Mission this Easter season?
Will you help with a donation that will give many lonely and desperate people in our community the opportunity to rebuild and renew their lives?
Thank you for your concern and support!
Serving with you,
PS: Our Easter Dinner is on Saturday, April 4 from 5:00 pm to 7:00 pm at our House of Hope, 8 S. Farwell St. in Eau Claire. Your donation will not only help a person in need satisfy the hunger in their stomach but also the hunger in their soul! I also invite you to attend this meal with us so you can see firsthand how your gifts make a difference.