Can you and your family provide a gift for a man or women in our homes this Christmas?
The holidays, and especially Christmas, are a difficult time for the men and women at our Ruth House and House of Hope men's home. Many of our men and women have burned bridges with their families because of their addictions or just don't have any family nearby. Many of our residents struggle with loneliness and feelings of abandonment this time of year.

Hope Gospel Mission wants to provide a Christmas morning celebration for the individuals in our homes, but we need your help.
Will you consider helping us by providing a gift for one or more residents this Christmas? Hope Gospel Mission is providing stockings with candy and a delicious breakfast for our residents. But we would also like to have your support to provide gifts for our homeless residents under the Christmas tree.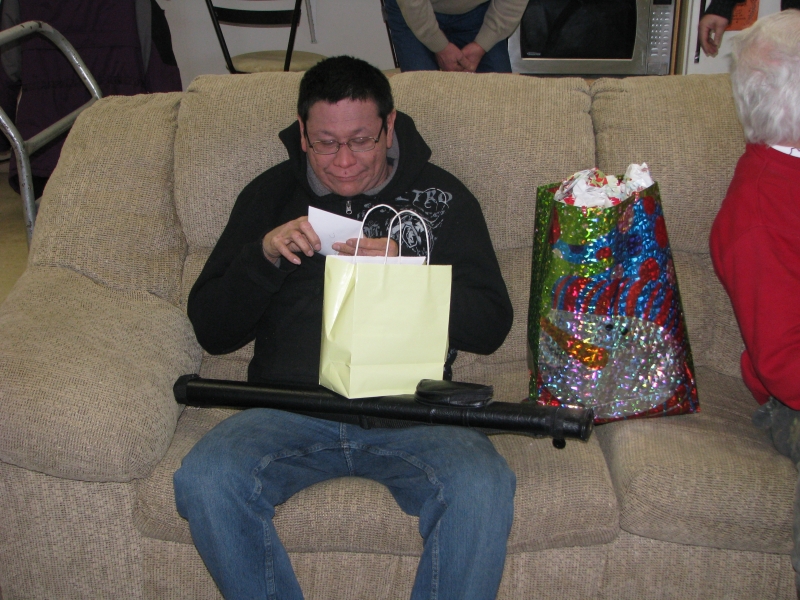 You can imagine the looks on their faces when they see that they haven't been abandoned this Christmas!
Here are some things you can do to help our men and women:
Next time you're out shopping or dining, buy a small gift card on the side for a man or woman in our homes. Then drop it off at 8 South Farwell Street in Eau Claire anytime. Write "Christmas gift" on the card. We'll pass it on to a resident for Christmas.
Make a donation online here to provide a gift for a person in our homes. Please put "Christmas gifts" in the comments. We'll use your donation to buy a gift card or another appropriate gift for someone in our homes.
Send in a card with a note of encouragement for our residents. Have you whole family sign it!
Cook a meal with your family. This is a fun way to get the whole family together for a great cause.

Jodi, our foodservice manager, can talk with you about what you're comfortable making.

We'll then provide the ingredients. You just come in to cook the meal and enjoy it with our men or women. Plus, dishes are on us!
Pray for our men and women to have a peaceful Christmas this year.