I have a word for my relationship with God throughout most of my life. I call it "dabbling." When everything was good… Who needed God? But when things started getting bad, I'd get back into church and "get my blessing" then fall away again.
I got divorced in 2006. I had been married 18 years. Over the course of my life, God slowly was taking things away from me to bring me to a point where I'd realize my need for him.
You got to understand: I used to have the best of everything. I drove the best cars. I had diamonds and rubies and emeralds. I wanted for nothing. But then these things started going away.
I was isolating myself. I told myself that no-one could hurt me if I didn't go anywhere and didn't meet anybody.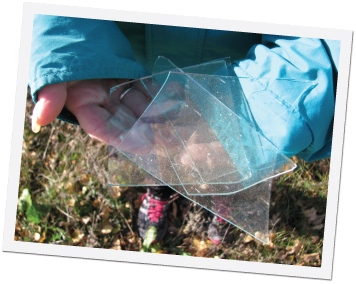 I never had been in trouble with the law in all of my life. Not even a speeding ticket! But in 2009 I ended up going to jail for six months. I had a lot of anger and bitterness in me.
While there, I had a lady friend who mentored me who told me I needed to find a church. This was in Ellsworth, Wisconsin. I went in and this woman came up to me and welcomed me like she'd known me forever. I thought "Oh, this is alright!" I went in to the service and the pastor, Pastor Matt, got up and said "The Lord told me I needed to talk about being broke today." He talked about how when we break our arms we go to the doctor and get it bandaged up and let it heal. But then he started talking about the heart and how when we don't mend our heart, we let things slide and pretty soon our whole life is just gone. Now I didn't meet this guy, didn't know this guy, and I'm sitting in the back just bawling. I thought "Someone told him I was here today."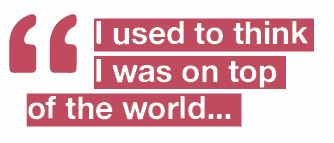 I went up to him after church and introduced myself. So Pastor Matt got me into discipleship and coming to classes and Bible studies. I've always heard people talk the talk but I had never seen people walk the walk. I didn't think there were any good people left on this earth. This church showed me that there really are people who walk the walk.
Things were going really good. About six months later I moved back to my hometown of Rice Lake. My little sister needed help. She was going through a divorce, she worked nights, and she needed someone to take care of my niece. And I didn't like being lonely for the holidays.
My sister's house went into foreclosure as she decided to let the house go. We decided to go our own ways. But things started to spiral down and I didn't pay attention to it. I wasn't aware of how bad things were.
People that I thought were my friends suddenly treated me like I had a disease. People don't want to help anybody if it interrupts their life a little bit. One guy who I called for help said I could stay for one night. He had a card that he gave me that he got when he was homeless one time. It was for St. Vincent de Paul. So the next day I called and was able to get a two-night stay at a local motel, paid by St. Vincent de Paul.
I used to see people in the soup line at St. Vincent de Paul and think they were all losers. But now here I found myself in the same situation.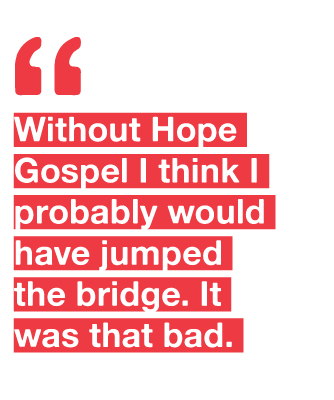 A lady I had known for a long time who had helped me before asked me if I had ever thought of going to Hope Gospel Mission. So I applied and was accepted. Without Hope Gospel I think I probably would have jumped the bridge. It was that bad.
The Good Lord knew exactly what I needed because this program was written for me! When I was married, my husband wanted me home. So I didn't work for 10 years. I'm 55 years old now so I'm really unmarketable since I don't have a good record. Employers were looking at my work history and assumed I was lazy, even though I've never been known for being lazy.
This program is perfect for me. The structure here is exactly what I needed. I needed stability. It's not that easy (Laughs)! It takes a lot of work, patience, tolerance, and a lot of the Good Lord softening your heart. And he's really working with me. I told my mother "He's got some big plans for me. I don't know what they are but now I got to stick around and find out 'cause I'm curious!"
I was born and raised Catholic and I always knew Jesus died on the cross for us. And for lack of better words, it really wasn't that big of a deal to me. The church I attend now, the Wesleyan Church of Eau Claire, gave me this book called Victory Over Darkness. After the first chapter I said to Chris (HGM Program Director), "Wow, it was really a big deal!" God used the book to open the eyes of my heart and made the ears of my heart to hear and understand and accept the meaning of Jesus's death and resurrection for the first time. Goes to show that you can teach old dogs new tricks, ha!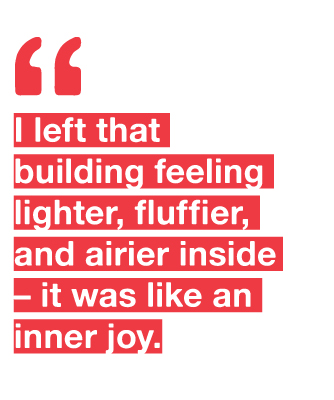 I went through a lot of growth in the first few weeks here. I started seeing things in a different way. I was praying that the Lord would soften my heart and help me through this. I really believe in the power of prayer. One Sunday, I was praying for a softer heart in light of some difficult things I had found out about myself and others. I left that building feeling lighter, fluffier, and airier inside – it was like an inner joy. People look for this kind of joy all their lives. God gave it to me that morning in a big way!
When I came here, I had been smoking 38 to 40 years. I didn't realize the power of my nicotine addiction. There was a moment in the last few weeks where our health advisor was gone, so couldn't get a patch. But my blood pressure was 188/122 and my anxiety was making me feel like I was going to come out right through my skin. The staff on duty at the Ruth House that night suggested I get some fresh air to help. When they offered me that, I told myself "Oh ya… You can go outside. You can find a cigarette butt!"
I'm one of those people whose hygiene has always been picky. I don't share hats or combs or lip stuff. I've always been funny that way. And here I am going out to find a cigarette butt that who knows where it's been! But I didn't think about that. I just wanted a cigarette butt.
I couldn't find a cigarette butt in a two-block radius. I finally walked over to the laundromat next to the Ruth House and saw a butt can and I thought I had found what I wanted.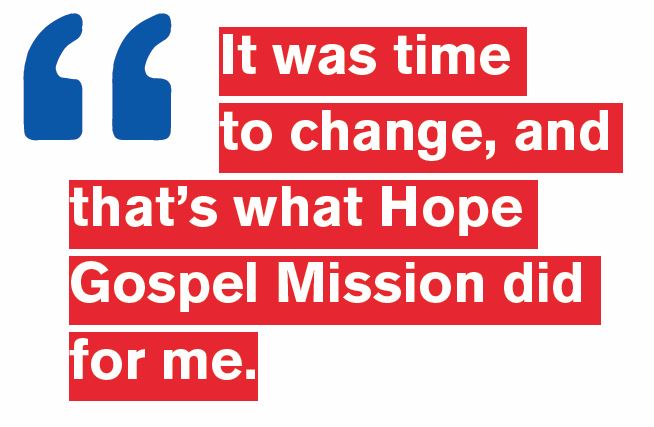 Now keep in mind it had been raining. This is really sad, but true: I thought that, while the cigarette butts on top would be wet that the ones on the bottom should be dry. I know this is disgusting, but I wasn't thinking that way when I was craving nicotine. So I took that butt can and emptied it out. I had a book of matches with me. It took me the whole book of matches to get one puff off this rotten cigarette at the bottom of this can. I suddenly thought "Ann Marie... What are you doing?" The control it had over me was unbelievable.
I'm happy to say now that since then I've been smoke free. The Good Lord is getting me through all of this. If it weren't for him I'd have been gone a long time ago. But he took me right down to nothing so I could finally realize how I needed him and needed help.
I have trust issues with friends and family, and I warn people about it. If I feel a relationship getting close, I'll walk away from it. That way they can't hurt me. So I really don't have any friends because I never stuck around. I realized I was treating the Good Lord the same way.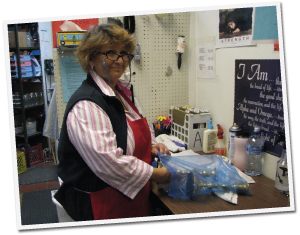 I think right now he's working on helping me trust him. I had a biopsy done a few weeks ago. The morning before my biopsy all that was going through my head was "Trust God with all your heart, mind, and soul." I found out later on that morning from Mission staff that this was Luke 10:27. God's been using this verse to help "break down the walls of Jericho" in my heart so that I can learn to trust him. These walls are coming down. It's a slow process, but they didn't get built overnight. It took a lot of years to build them.
People like me are used to "Remember when I did this for you" or "You owe me one." I have trust issues with people. But everybody working at the Bargain Center is so sincere; they're just nice people without an agenda. Kim (at the Ruth House) said to me one time "We don't want anything from you." Then she said "Oh, I take that back. We do want something from you. We want you to live a good, healthy life."
I used to think I was terrible for being needy. My AODA advisor explained to me in a kind way that I was 55 years old and that even though I had taken care of others all my life, I hadn't taken care of myself, so my needs piled up over time. I was needy, and that was ok. I just needed to start taking one need down at a time. She gave me the analogy of a house full of windows that were all bad and needed to be replaced. The problem is that we think we can't afford to replace all of the windows. We look at all of the windows and get overwhelmed and never do anything about it. But she said the solution is to focus on replacing one window at a time. Pretty soon, you'll have a house full of beautiful, new windows.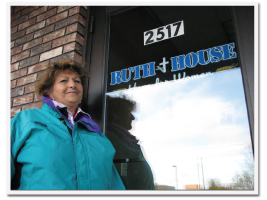 Now, I don't think of marijuana at all anymore. I don't think of cigarettes. What woman can smoke for 40 years and give it up and never think about it? I believe that's the grace of God.
I'm looking forward to some real living. I never knew I could feel so much joy without the marijuana. Each day I feel better and better about being here. It's a challenge, don't get me wrong. But the Good Lord has plans for me and I'm learning to trust him.
Thank you for providing help to Ann and others who need help rebuilding their lives this holiday season. Please pray for Ann and other residents in our Ruth House and Men's Home who are doing the everyday hard work of choosing wholeness over addictions. If you'd like to help more men and women like Ann this holiday season, please click here.


Hope Gospel Mission hosted its annual banquet on September 30 at The Florian Gardens in Eau Claire.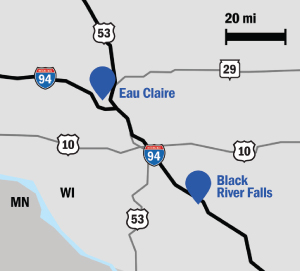 The program included hearing from two graduates from our programs and one current resident. Craig Pedersen shared highlights from the last year including the completion of the Bargain Center remodeling project.
We presented future plans that include starting a resale store in Black River Falls next year. There is a growing need for a facility to provide shelter and holistic programs for women with children and our three year plan is to open a facility in Eau Claire to meet this need.
If you would like to talk to us about either of these projects you may contact us online here.


Join our Prayer Partner team and get periodic prayer updates from our Executive Director, Sandi Polzin.
Join online here
.


Tell us a little about yourself: your interests, hobbies, spiritual/ministry interests and goals.
Reading, sports (Packers, Brewers, Badgers, Milwaukee...). Fishing, playing with my kids, learning new things, meeting new people. I lead the college-age ministry at church (Pentecost Assembly in Eau Claire). I speak on a regular basis and sing on the praise team. One my goals in the future is to minister/help needy people along with my wife and kids through state-side and foreign mission trips.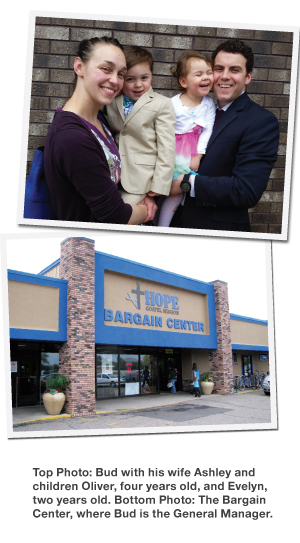 How long have you been with the Mission?
Since April of 2014.
What is your title and what do you do for the Mission?
I'm the General Manager at the Bargain Center. No typical days in my job. I am responsible for all employees, production, purchasing, sales, new and potential sales/customers, customer relations, scheduling, marketing, building appearance, floor appearance, displays, new projects, job training, developing internships, everything else. Any day can include a combination of these things. I also try to get my hands dirty by working in intake or bailing when we are short staffed. I cover for cashiers if needed also I like to walk through the store tidying up and talking with customers, learning their names and why they like Hope.
What do you like about working at the Mission?
I like the people, the environment, the purpose of the Mission. I like that we're not just impacting our residents but also employees and volunteers on a personal and spiritual level.
What might be something interesting that our readers might not know about the Bargain Center?
We love volunteers! We encourage prayer in our store (If you ever have a prayer request, drop it in the box by the exit and we'll pray for you during one of our daily devotional times that we hold before the store opens). We want to personally know each of our customers, donors, volunteers.
How does the Mission minister to you?
Through prayer and kindness. Richard Sullivan (Production Manager) has prayed for me several times. In one recent instance, I had severely injured my foot. I could barely walk on it. After he prayed for me the pain was gone. I haven't felt the severe pain since!
Anything else that may be of interest to our readers?
We love impacting our community spiritually, physically, and mentally. The Bargain Center strives to provide funding for the programs at Hope Gospel Mission, not to "get rich" or receive attention for popularity's sake. We hope to partner with every willing soul to make a difference in peoples' lives.



Free Thanksgiving Day Dinner
Join us for a delicious meal of turkey, potatoes, fresh bread, and more on Thanksgiving Day, noon to 2:00 pm at 8 South Farwell Street in Eau Claire.

Lunch with a Mission
Burrachos will host a fundraising lunch for Hope Gospel Mission on Sunday, December 7 from 11:00 am to 3:00 pm at their two locations in Eau Claire (5314 Prill Rd near Kohls or 329 Water St). When placing your order show this article or tell them you want your order to be part of the fundraiser. Hope Gospel Mission will then receive 50% of your purchase!

Celebration Dinner
Join us for a celebration of the achievements our men and women have made in our homeless/addiction recovery programs. Free, delicious meal included! Friday, December 12 at 6:00 pm at 8 South Farwell Street in Eau Claire.

Free Christmas Season Dinner
Join us for a delicious home-cooked meal on Saturday, December 20 from 5:00 pm to 7:00 pm at 8 South Farwell Street in Eau Claire.

An Evening with Collin Raye
On Sunday, February 22 join us for a benefit concert for HGM with platinum-selling country music artist Collin Raye at 6:00 pm at the State Theater. Includes a performance by Mike Lewis, the Jesus Painter. Tickets are $36 each. Visit our website at hopegospelmission.org and click on the Collin Raye banner to purchase tickets.


Persons being honored are listed first.
All Veterans, Raymond Nawrocki
Loris Groskopp, Patricia Gorskopp-Liebich
Muriel L. Paulson, Sonja Thomsen
David Beckman, Steven Spina
Donna Marie Hall, Robert Hall
Arlene Rose, Daniel Stein
Keith & Florence Brenenman, William or Sue Breneman
Donna Marie Hall, Betty or David Meyer
Marie Rowin, Janet Rowin
Carolyn Bryce, Merlin & Janice Mikelson
Michael Hanson, Sharon Bieniek
Ardell Schroeder, Greg Schaefer
David Budik, Gloria Budik
William E. Hitzemann, Sr., Katrina Clary
Gary Tollefsen, Ellie and Thomas McMahon
Cameron L. Burgess, Jane Burgess
Jesus Christ, Gail Gunderson
Harlan E. Wagner, Ruth Halverson
Marvin Cartwright, Genita Cartwright
Rev. David Kester, Dennis and Cheryl Wiemer
Harlan E. Wagner, Mildred Wagner
Ray Collins, Audrey Collins
Marilyn Koehler, Farmer Management & Development
Mike Watkins, Patricia Watkins
James M. Dahl, Barbara Dahl
Francis A. Kunz, Janice Kunz
Kirk Welsh, John and Diane Welsh
Family members who have left us, Jennifer Gergen
Brian Leciejewski, Sandy and Dale Pocernich
Durenda Werner, Margaret Helgerson
Ludwig Gagnath, Marann Gagnath
Alyce Myers, Dorothy Velie
Priscilla W. Wheelock, My dear Mom, Frank and Deborah Cornett
God our Father, Greg Gilbertson
Carmen & Jeremy Moen, Ruth Halverson
My brother, Ramona Hanson
Lea Rae Pastorello, Samuel Pastorello

Thank you to all of the sponsors of our Annual Fundraising Banquet. Your donations helped us provide food, shelter, clothing, and life-changing compassion to people in need in our community.
Affiance Insurance Group
Amy Chapel
Anderson Gardens
Badgerland Printing
Bauer Built
Birch Street AutoCare
Cedarcreek Community Church
Charter Bank
Chippewa Valley Grain & Processing
Citizen State Bank
Clinic for Christian Counseling
Cottages at Serenity Lake
Crossroads Church
Crusts Unlimited
Culvers (Folsom & Hallie)
Dave & Brenda Robinson
Down To Earth
Eau Claire Auto Parts
Erbert & Gerbert's (Water St)
Farnsworth Service
Festival Foods
Fleet Feet
Great Harvest Bread
Hagen Decorators
Hallie Chiropractic
Hartung Appraisal Company
JC Auto Sales
Jeff Heughins
Jodi's Culinary and Personal Chef Services
Marten Transport
Northwestern Bank
Peters Real Estate
RCU
Re/Max Wissota Green Team
Reaching Out Ministries
Regis Court Dental
Rock & Tait Exteriors
Roth Sugar Bush
Sam's Club
Security Financial Bank
Sourcecut Industries
Sue's Deluxe Bake Shop
United Bank
Wegner CPAs
Westridge Church
Xcel Energy