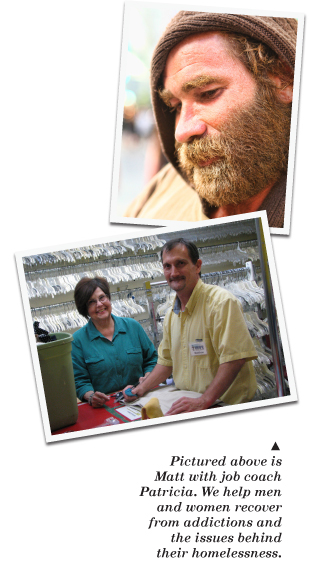 A message from Sandi Polzin, Executive Director
Have you every thought about the specific people that are helped when you pray or send a gift to Hope Gospel Mission?
Let me give you an idea...
With just $0.25 to her name and barely any extra sets of clothes, Margaret entered the Ruth House with a lot of pain in her eyes. Although she was a stay-at-home mom for many years, she struggled with addictions to drugs. She had been cut off by her children and husband. She had thousands in unpaid child support. She doubted her own worth.
Now, a few months into the program, she's slowly working through issues thanks to the help of our program staff. She's learning about what real love looks like. She's learning how to cope with stress and hurt through ways other than drugs. She's being coached and trained how to successfully re-enter the workforce after years without outside employment.
A few months ago, Andrew came to our doors. He had a religious background, but all of his knowledge was in his head – not his heart. He would often point out the errors in other residents. He knew his Bible backwards and forwards, but in terms of his love for others, he was poor.
After a few months of talking with our Chaplain Bill and seeing first-hand what loving, Christian community looked like, his heart began to soften.
Now instead of criticizing other residents, he's serving them by occasionally doing their chores!
Derrick arrived just a few weeks ago. He was quiet, full of self-doubt, and alone. He said he was sick and tired of his addictions and wanted something more. After a few weeks, he realized that this "something more" was a relationship with God. Just last week, he decided to follow Jesus. You should see the amazing transformation in Derrick's attitude. He's now one of our most outgoing and energetic residents!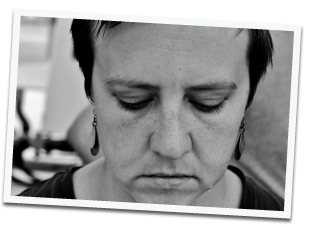 Andrew, Derrick, and Margaret haven't made it out of the woods yet, but that's why your support is so important and needed. Thanks to your prayers and financial gifts, they and many others will continue to find life-changing help here at Hope Gospel Mission.
Will you help with a gift today?
Every man or woman that comes through our doors has a story, usually involving an addiction of some kind. But no matter where they come from or what they've done, our goal is to show them the unconditional love of God – love that's active and practical.
I've seen men and women smile for the first time in years while they're here. I'm seeing people become sober and staying sober through our programs, loving community, and the grace of God. I've seen men and women with faces darkened with regret realize they don't have to be defined by their past any longer. All because they've found a place where they can be free.
Again, this all happens through your financial support and your prayers. Will you provide a gift today to help us continue to help men and women like Andrew, Derrick, and Margaret?
Thank you for praying. Thank you for your gifts. They make an absolutely huge difference in the lives of the men and women who come to us for help.
Serving with you,




Sandi Polzin
Executive Director

PS: Summer is a time when donations are so very few, so your gift will have even more of an impact on what we can do for people in need. Your gift provides for the resources we need to make sure no-one slips through the cracks. Thank you so much. "Truly, I say to you, as you did it to one of the least of these my brothers, you did it to me." —Jesus in Matthew 25:40