Bargain Center's New Donation Center Now Open!
(And what this means for you)
Hope Gospel Mission is celebrating the completion of the new Donation Processing Center and the Bargain Center Renewal Project.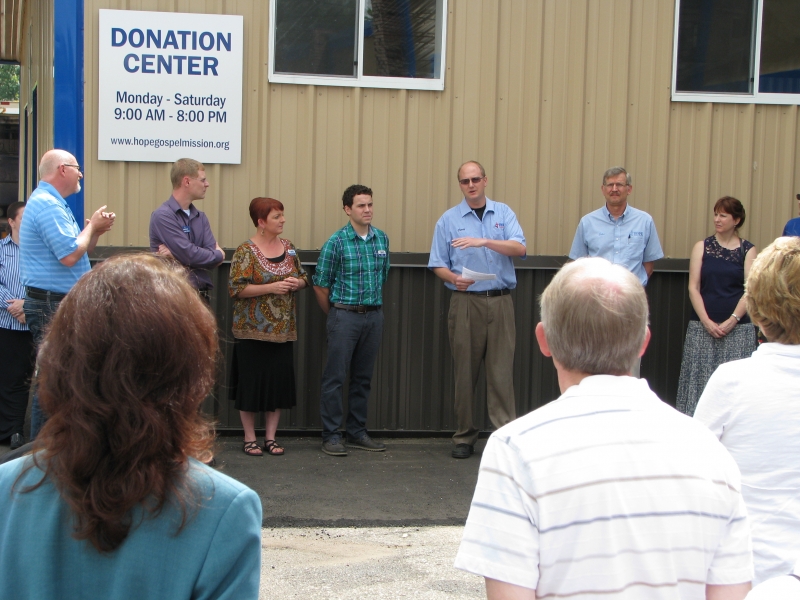 Hope Gospel Mission and those we serve are very thankful to the many foundations, banks, businesses, individuals, and contractors who had a significant part in the remodeling of our Bargain Center store. Since 2003 the Bargain Center has provided approximately 70% of the funding for Hope Gospel Mission. The Bargain Center has also covered all of the administrative overhead of the Mission so that 100% of every dollar given by our donors has gone to help the 1,000+ men and women who have come to Hope over the years to seek a brand-new beginning.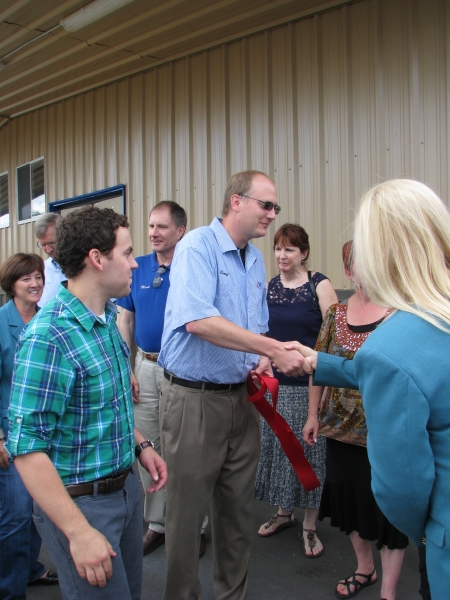 With the new donation processing center, we now offer more convenience for our donors.
We can accept donations at an additional 20 hours per week. This now makes it possible for our donors to drop off items in the evening.
With this center we can receive additional types of items. Clothing, especially, does not need to be in usable condition,

we love recycling

. Over one million pounds per year of clothing, metal, cardboard, books, and other items are recycled; this new center will allow us to accept, sell and recycle more items.
Starting this week, our store hours have been expanded until 8:00 pm on Wednesdays and Saturdays, making our new store hours 9:00 am to 8:00 pm from Monday through Saturday. This means four more hours per week to discover treasures you can find at a great price.
Plus, every purchase turns into real help for a person in need in our community. Your purchase of a couch can provide for a night of shelter. Your purchase of clothes can provide a day of classroom education for a man or woman. Your purchase of a used appliance can provide a meal.
It is our desire to see these improvements help provide funding for programs serving women with children in the next few years.
We encourage everyone to come and see the new look of the store. The ribbon cutting and grand opening were held on June 20.
We would love to give you a behind the scenes tour of the donation processing, recycling areas, and the Ruth House and discover ways we can partner with you to help those in need. Visit our contact page to get in touch with us.
Thank you to everyone who has been such a big help in this important and needed project.