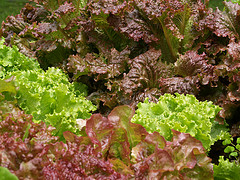 So what's a Tower Garden and why does Hope Gospel Mission need them?
Our men and women are always in need of fresh vegetables. In fact, you could say we have a constant shortage. To address this big problem, Gateway Chiropractic in Eau Claire is hosting a fundraising drive to provide Tower Gardens for the Mission. These are gardens that can be grown indoors without taking up much room. To learn more about Tower Gardens, click here.
Having our own gardens will solve the following issues for our residents:
Healthier meal options for our men and women, who too often go without fresh veggies in their diet.
We can grow veggies all year round since it's indoors!
No need to depend on weather for growing food.
Teach our residents to grow their own food.
Provide a great activity for our residents.
Save money by growing it ourselves.
We need to raise $3,500 for three Tower Gardens and the lighting to keep them going year-round. This includes everything we need to get started and make sure we have enough food for our residents for years and years to come. Will you help us?
To make a donation towards this project to provide fresh for vegetables, click here. Don't forget to put "veggies" in the comments so we know how to apply your gift.
From all of the hungry men and women in our programs, thank you!