A Web Of Lies
Paul's Story and Hope Gospel Mission's Summer Newsletter
Paul (Name changed for privacy reasons) is a recent graduate of Hope Gospel Mission's recovery programming. We sat down to talk with him about his story and to learn about his plans for the future.
Growing up, I had a great childhood. We moved from Eau Claire out to Phoenix in 1975. It was a company transfer for my dad. But every summer I was here, spending the summers with my grandparents: traveling, camping, and fishing. I had a really strong relationship with them.
I joined the service. I then did a lot of working around Arizona. I travelled a lot with my software job. That's when all my problems started. Drinking was social. It was part of the practice of corporate America. I was 23 when I started that job. I was a full-fledged alcoholic by the age of 30. Drinking was just part of doing business. I first got sober when I was about 33 and I had a number of years of sobriety, 4.5 years.
I was real active in AA. I never brought Christ into my walk in sobriety. I would struggle after a while and then I'd drink again. It was just a vicious cycle. Job was great, life was good, I had a good salary, a house, all the toys, kept up with the friends, and I had a lot of social status. I hid a lot of my drinking and I abused other substances for a while but it all went back to drinking. I had trouble with being a functioning alcoholic, meaning I couldn't follow through with commitments, I would not show up for functions, I started having financial problems, relationship problems.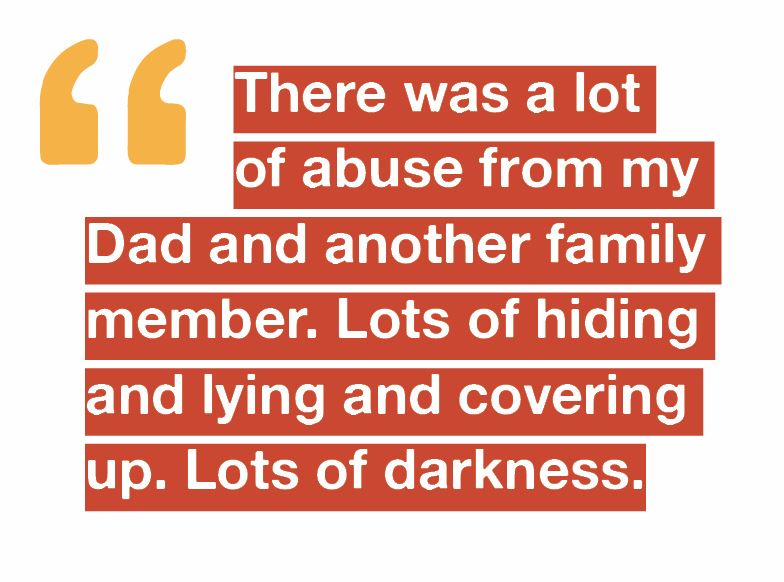 Although my family was very supportive, my mom covered stuff up, which enabled me to keep drinking. It took a few years before I started realizing the value of boundaries and taking responsibility for myself. I made them give me some distance, even though I knew it hurt them.
I used to hate myself. A couple years ago I was suicidal. I put a weapon to my head and pulled the trigger. Twice. Both times it jammed. It's never jammed on me before. I cleared it, put it away, and called my dad. From that time I knew I was here for a reason.
This means that after a while the consequences of my lifestyle finally caught up to me. Finances, loss of job, just not being responsible. Over time my addiction just stripped out my morals and principles. I found myself hanging out with a whole different crowd of people, trying to just keep my social status up. I was hiding it from guys I worked with and family. I was ashamed. I didn't want people to find out how much of a mess I really was. I was always covering stories with stories, putting up a façade. I looked good on the outside but everything was dying inside.
I moved to Chicago, lost a couple of really good jobs. I then took up with an aerospace job in Phoenix. I wanted to be by my son who was there. I was sober but I was still struggling. However, my son's mom and stepdad got transferred to Virginia about a year after I got back. I had nothing left to keep me there, so I came back here to Eau Claire.
Even though I had family here, I had a lot of loneliness. I've always been a very independent person, but I'd invite friends to go golfing, fishing, or to a show and if they couldn't make it, I'd go anyways. Went fishing by myself a lot. But the loneliness and isolation developed into lot of drinking again. I wanted to be around people. The problem was that I just didn't know how to fit back in.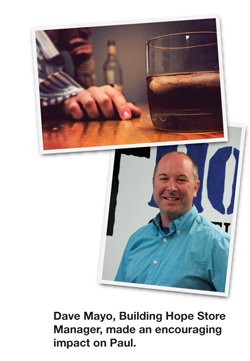 I ended up working at a local manufacturing plant. I thought things were going well but I bumped heads with the plant manager. I redid some programs for parts that they'd been doing for a few years. Some parts were bad, so I rewrote the program and he didn't like that because he had written the original program. So I lost that job. I took it personal and that's when I started drinking again.
Throughout this, on and off, I got involved in church. For a number of years I considered myself a Christian, but for me it meant putting on that Sunday "look at me" façade.
Then I saw a late night commercial for Hope Gospel Mission. I came down and got more information about the programs.
During that time I was opening my Bible more and I kept looking at that information from Hope for a couple weeks and thinking about it. Something was missing in my life. There was a big hole there and it didn't take long once I came to the Mission to find out what was missing: my relationship with Christ.
I've been sober almost sixteen months now and I feel like I have a good start on this relationship with Christ and I have a better sense of security in my sobriety than I ever have.
Before, I was feeling lonely and I didn't think others wanted to deal with me. The staff and volunteers don't have to be here but want to be here because they just want to help others without wanting anything in return. It was hard to swallow this at first since everything I ever did for people had strings attached.
I look at Dave Mayo (Building Hope Store Manager) as being a huge inspiration to me. I never seen that guy upset even though he's got so much on his plate. I was talking to him about how everything just rolls off him and he always has a good attitude and he praises the Lord. He's helped me so much with my patience, tolerance, flexibility. He brought that out of me.
I want to help others. Helping somebody else gets me out of my own problems. I want to work on that some more, keep building relationships. Relationships with guys at church and the men's group over at Peace Church. I have friends there. We're all men of Christ. It's a good feeling, building these friendships. Before I could be in a big room of people and still be alone. Now sometimes living here in the men's home I just want some time alone! It's good to have people around you who want to have you around and value you as important.
There's a lot of guys and gals that need this program. It's a very tough program. A lot of times I wanted to leave.
But you grow so much while you're here. You may not see it in yourself for a while but I see it in the guys. You get to edify your brother and let him know how much you've noticed his change spiritually, his attitudes, coming out of his own shell. This is huge for building self-confidence. It's not going to be an easy time here but it's well worth it. This place is one of the best kept secrets in Wisconsin. It really is.
For me to want to get away from my addiction, it took a marriage, a couple of rehabs, a few positions, a few good careers, a couple houses. It took my morals and principles to be compromised to the point that I didn't like myself a whole lot. I'm not in love with myself yet, but I like myself a lot more than I did. I'll get there.
Please pray for Paul and others as they move from Hope Gospel Mission's programs into a new and challenging chapter of life. If you'd like to help us provide hope to more men and women like Paul through a financial gift, please click here.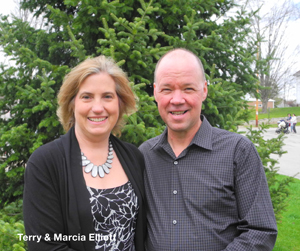 We live in the Fall Creek area – it is filled with rivers and rolling hills. We enjoy the outdoors, especially in the summertime. We love to canoe, hike, fish, scuba dive, and go camping in our truck camper.
Spiritually, we do our best to follow Jesus' example and serve others wherever we see a need. Life is a journey, not a destination, and we should seek to grow closer to God every day. We try to be an example to our fellow man by living our lives like Christ would want us to, so others will see Christ through us and come to know Him one day.
We moved to the area in August, 2013, and started volunteering in early 2014. We volunteer to cook dinner.
Hope Gospel is a mission that helps people help themselves, and we enjoy being a part of a team that not only provides the Word of God, but also teaches and encourages the men it serves to become contributing self-sufficient members of our community.
There is an opportunity for people to volunteer cooking no matter what your skill level. Beginning cooks can easily heat up prepared meals, and people with more advanced cooking abilities can use their culinary skills to prepare gourmet meals. It is very rewarding to see the smiles on the men's faces, and they readily show their appreciation and thank us.
We recently volunteered on Marcia's birthday – it was a wonderful birthday present to be able to give.
Thanks for your help, Terry and Marcia! Want to learn more about cooking for our men or women? Learn more here.

Funding for home and programming to help families in need;

For God to provide us a transitional house for women;

5 computers needed for our education center and offices;

For men and women in need to come to us for help;

For additional volunteers to help us prepare meals for the residents in the Ruth House and Men's Shelter;

For residents to adjust well to the necessary changes they are making in their lives as they seek freedom from addictions or homelessness;

160 new chairs needed at our home for men;For our team at Hope Gospel Mission and all of their intentional efforts to keep this kingdom-principle ministry full of life.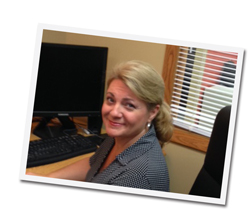 The love of my life is Jesus Christ, and I am so humbled to have found Him nearly 5 years ago. I enjoy studying the Word of God and seek to do the work that Christ has placed before me. I remember praying several years ago that He would lead me to missionary work. My idea of mission work was teaching overseas or in a foreign land. The Lord has placed me right here at Hope Gospel Mission and I am so grateful. I am able to use my education and experience working with people who suffer and recover from addiction and mental illness. It is my passion to lead people to the healing balm of Jesus. He has had compassion and mercy on me many times in my life and He fills me with the love and compassion to serve others.
I began my journey at HGM in August of 2013 as a Job Coach, mainly working in books and toys. I worked part time and learned many lessons at the Bargain Center. I have enjoyed working with each of the staff members, community members, volunteers and residents. What a blessing it has been!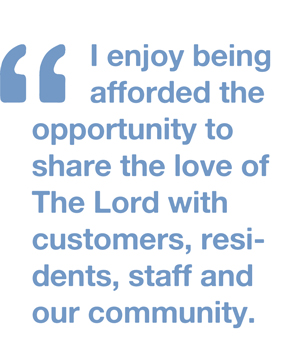 I am the AODA/Mental Health Advisor as part of the programming team. Helping develop the AODA and Mental Health portion of the renewal plans, growing evidence based practices, and training has been very rewarding. Watching HGM develop into a empowering place for people to seek treatment and begin to heal has been very rewarding. I also continue to work part time at the Bargain Center covering wherever there is a need.
The people. I love the fellowship. The love of Christ permeates HGM. I enjoy being afforded the opportunity to share the love of The Lord with customers, residents, staff and our community.
Every day is a surprise. It is so exciting to walk into work and find the loving kindness of our community, the donations and generosity that is displayed by the selfless giving. I am overwhelmed by the generosity of gifts to the Bargain Center. It is a delight to work side by side with the staff to sort and price items so that others can enjoy such treasures. The staff at the Bargain Center are the most hard working and dedicated group of people I have ever worked with.
Hope Gospel Mission is Christ centered in every aspect. At each of the locations, staff and residents attend devotions every morning. It is the perfect way to begin the work day. We are a family of believers and I am confident that any of my brothers and sisters would help me with whatever I needed or asked, as I would them. There are many lessons I have learned by being open to hearing God's voice. I see the love of Jesus everywhere I go. I am humbled and energized by all of those around me each day.
Mission work can be accomplished anywhere that God places you. Being obedient and serving Him with a cheerful heart is the goal. I am grateful He placed me at Hope gospel Mission.

Donation Center Grand Opening
We're celebrating our new donation center at the Bargain Center! Join us for free pizza, fun sales, and gift certificate giveaways from 11:00 am (Ribbon Cutting) to 8:00 pm on Friday, June 20. Click here to find out what this means for you.
Flowers, Fireworks, & Friends!
THE family event of the summer at Down to Earth (Cadott location)! Inflatables, food, games, local artisan & non-profit booths, and SPECTACULAR fireworks! Plus huge farm-direct specials on plants. Click here for more details.
Fill the Fridge

We need meat, veggies, and dairy for our residents! Drop off any perishable food item from 8:00 am to 6:00 pm, Monday through Friday at Gateway Chiropractic Center & Acupuncture for Wellness, 3420 Mall Drive in Eau Claire (Across from Chilson Subaru in Eau Claire).
Banquet of Hope

Learn about how your gifts and prayers have made an impact in the last year and what the Mission is doing in the next year. Banquet will be held from 6:30 pm to 8:30 pm at The Florian Gardens. Please RSVP by calling 715-552-5566.
Celebration Dinners
Join us on the last Friday of every month for a celebration of the achievements our men and women have accomplished. Free meal included! 6:00 pm at 8 South Farwell Street in Eau Claire. Follow us on Facebook to be reminded when they're coming up.

Persons being honored are listed first.
| | | |
| --- | --- | --- |
| Adler Family, Peter and Ellen Adler | Clinton Jenson, Richard or Karen Wagner | Mark Nielson, Richard or Karen Wagner |
| All Military, Joyce Bischoff | Jesus, our Passover Lamb, Carol Redmann | Ruth Olson, Bonnie Jacobson |
| William Ballard, Peggy Ballard | Uncle Rudolph Johnson, Mr. or Mrs. Howard Hanson | My dear dad Ray Reinecke, Carol Reinecke |
| Milly Benson, Richard or Karen Wagner | Jeff Johnson, Bill or Jennie Stewart | Loren Rogney, Richard or Karen Wagner |
| Arnold Borofka, Richard or Karen Wagner | Raymond C. Jones, Violet Jones | Ragna Romundstad, David Fischer |
| Skip Bouhgton, Richard or Karen Wagner | Ben Koch, Deborah Renz | Arlene Rose, Daniel Stein |
| Tom Buckley, Richard or Karen Wagner | Barry Loftus, Richard or Karen Wagner | Elmer and Janet Sabol, Cindy And Ralph Melgard |
| James Burgess & Karen Burgess, Carolyn Burgess | Mark, Beverly Halmar | Jim Schindler, Richard or Karen Wagner |
| Wilfred G. Burlingame, LaVonne Burlingame | Bernard and Lucille McDonald, Mary McDonald | Kenneth Schmutz, Richard or Karen Wagner |
| Jim Duex, Francis and Doris Gaier | Betty and Calvin Melgard, Cindy And Ralph Melgard | Donna Schramm, Donna Schramm |
| Owen Farris, Sally Farris | Joe Miller, Richard or Karen Wagner | John Shinners, Scott or Gina Kircher |
| Jeanette M. Fischer, David Fischer | My Children- Jim & Amanda, Steven and Janet Spina | Pat Sumstad, Richard or Karen Wagner |
| Harry Frye, Marjorie Frye | Alyce Myers, Anonymous | The people you help, Jamie Delgadillo |
| John Giese, Ronald Decker | Alyce Myers, William Norris | Wendy Weber, Richard or Karen Wagner |
| William E. Hitzemann, Sr., Katrina Clary | Alyce Myers, Myron Past | Jeff Yanke, Richard or Karen Wagner |
| Earl Holcomb, Richard or Karen Wagner | Alyce Myers, Agnes Smieja-Larson | Marlowe and Judy Yule, Robert and Jan Wickstrom |
| Kenneth Iverson, Richard or Karen Wagner | Brother, Russel Nelson, Lois Nazier | Bob Ziebell, Richard or Karen Wagner |
| | | Erma Zwiefelhofer, Bill & Ardell Kurtz |